Today I went to Subang Airport to watch RMAF Sukhoi and USAF Thunderbirds Air Show 2009. I reached there about 2 hours early to avoid the mass traffic jam. The event started at 11am. I'm a bit disappointed because only 1 Sukhoi is performed. It will be much better if the Thunderbirds team used the colorful smoke instead of colorless smoke to make it more attractive. The air show ended at 12.15pm.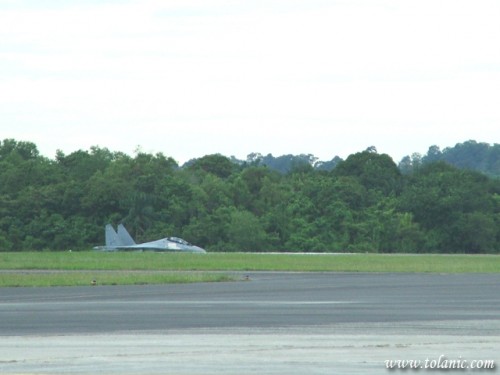 RMAF Sukhoi is ready to take off.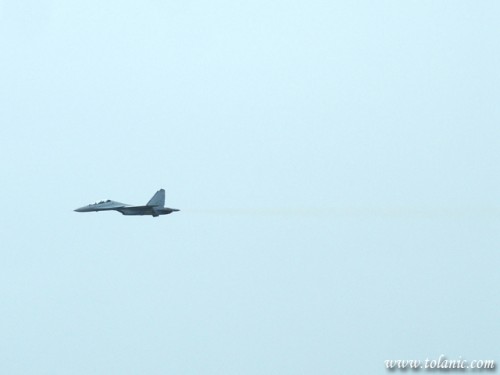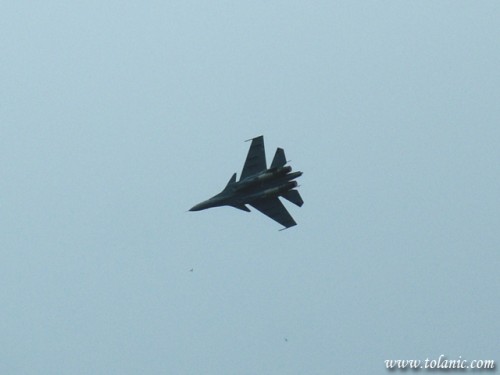 What the birds doing over there?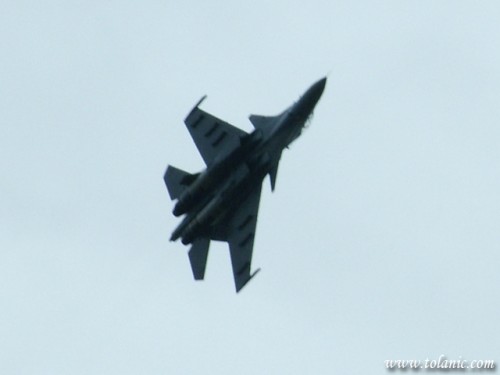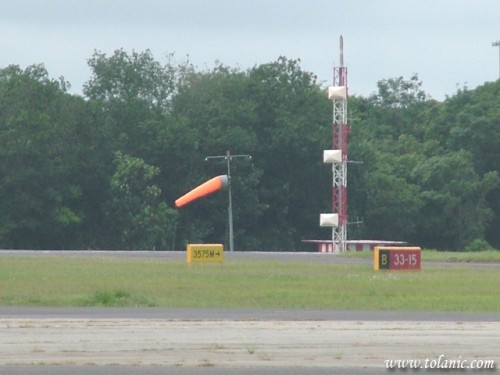 The strong wind blast off at more than 10 knots.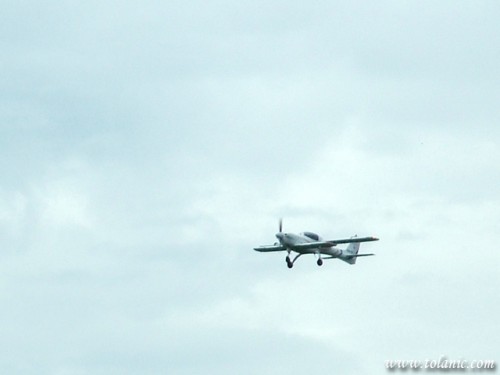 Small light aircraft for cadet pilot training.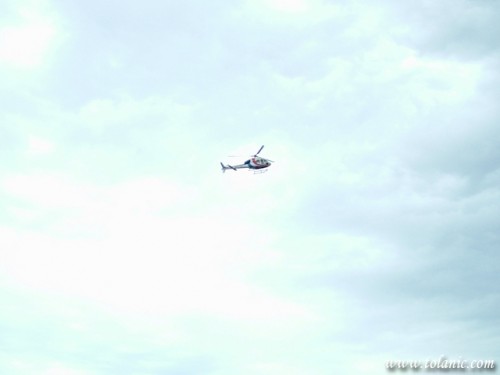 Polis Diraja Malaysia helicopter.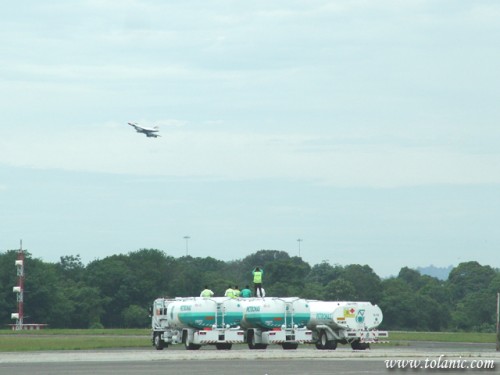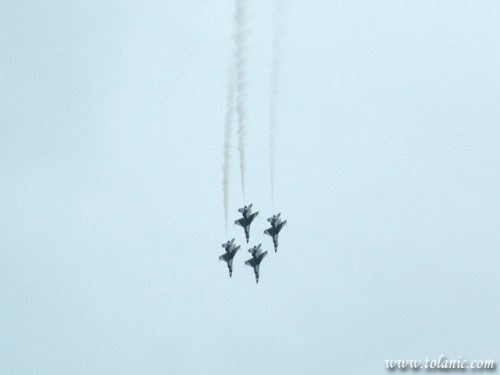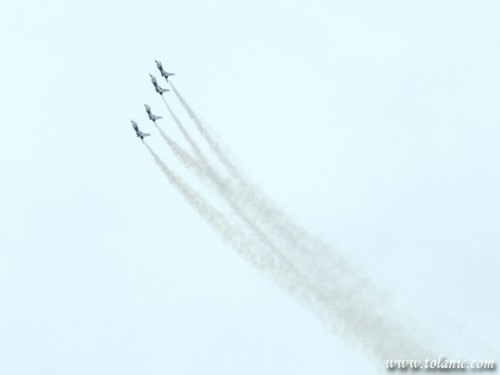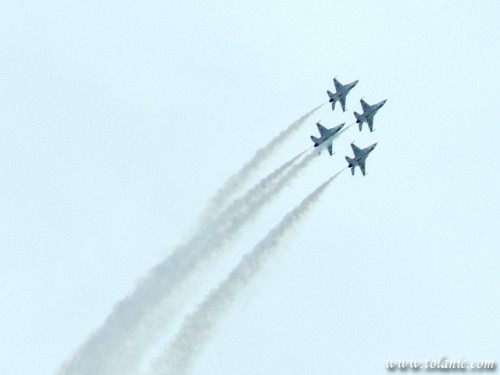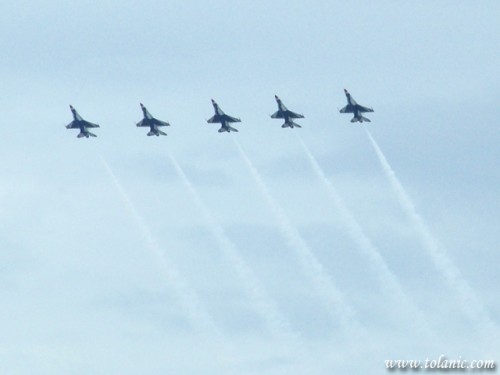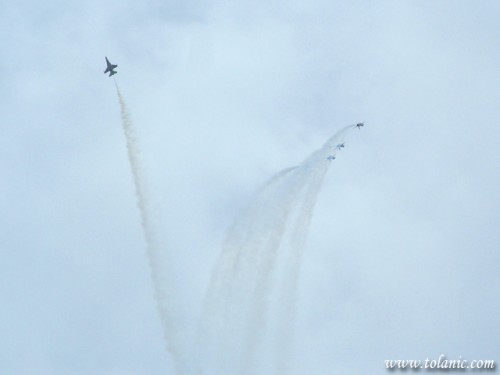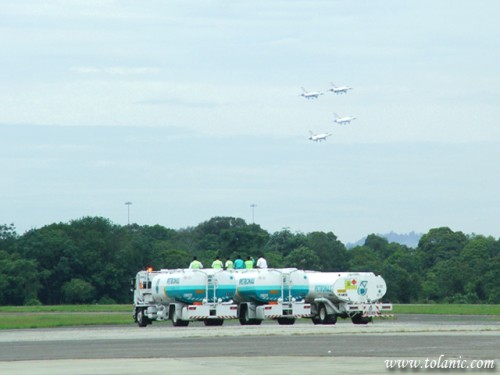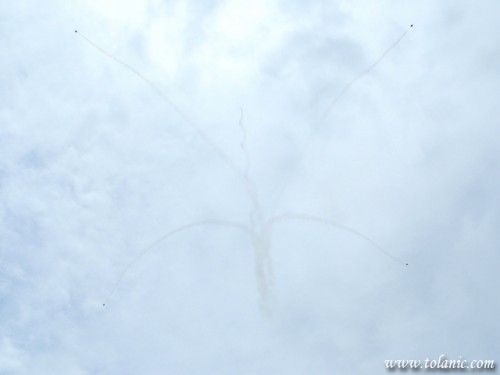 Related event:
Lima Langkawi 2007
Related posts: