Marine Land is located inside Ocean Park. The most popular attraction in Marine Land is Atoll Reef. Atoll Reef is a three level giant aquarium and the design based on Indo-Pacific Coral Island theme. Atoll Reef is a home for around 1,500 underwater habitants from 250 types of species. Beside Atoll Reef, Ocean Theatre is one of the most favorite places to visit among the tourist. Ocean Theatre is a place where you can watch aquatic live performances starred by sea lions, dolphins and trainers. Don't miss the opportunity to visit Marine Land if you come to Ocean Park!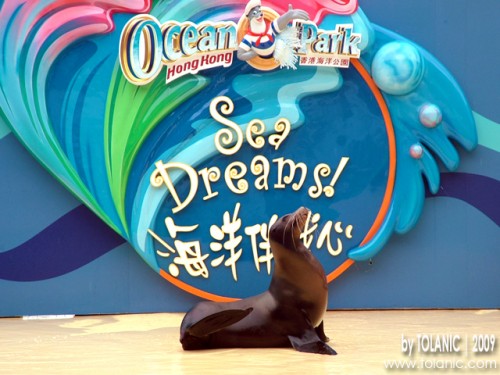 Please welcome to Marine Land Ocean Park.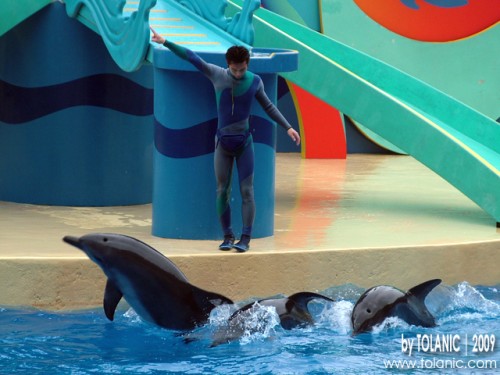 Dolphin Show at Ocean Theatre.

Crowd at the Ocean Theater are watching dolphin show.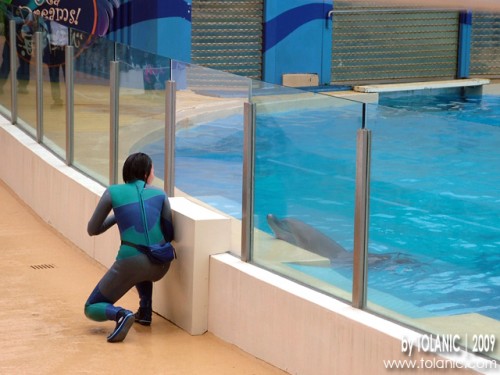 A Chinese girl is playing hide and seek with a cute dolphin.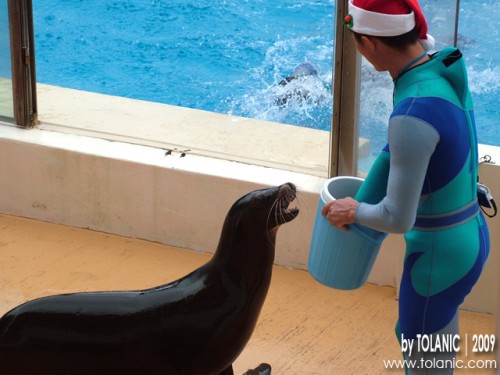 A Chinese guy is feeding the sea lion.

A dolphin is waiting the order from his master.

A guest is trying to shake hand with the dolphin.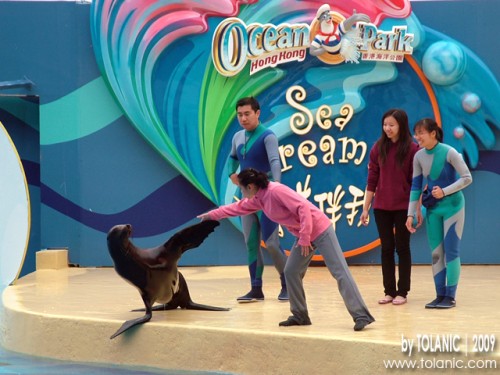 Another Asian girl is trying to shake hand with the sea lion.

A brave dolphin helping that girl and send her back to the stage.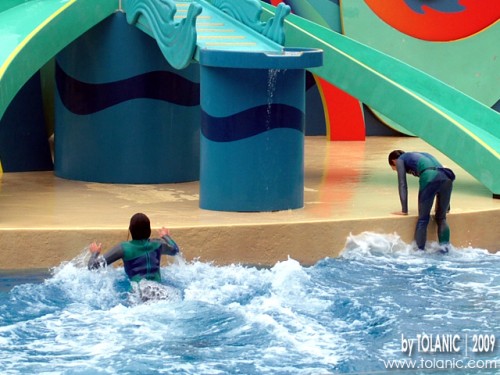 Weeee~!! Feel like playing Jet Ski.

What's that? Black color Unidentified Sea Object (USO)?

Sharks and Rays belong to the same family?

Pacific Pier, the highest place in Ocean Park. This is the place where you can see the seals and sea lions.
*As you notice, there are two type of photos quality in this post. It's due to I was using two different type of cameras. Errr, I think it is the time for me to buy a new DSLR camera.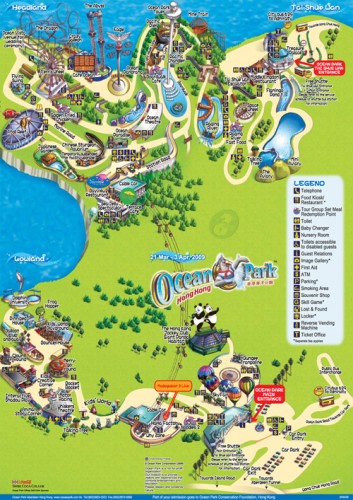 Full Size Ocean Park Guide Map

Ocean Park Map. (Powered by Wikimapia @ Google Earth)
Please click here to read more about Ocean Park on previous post.
http://www.tolanic.com/hong-kong-ocean-park/
Related posts: