Hong Kong International Airport (HKG / VHHH).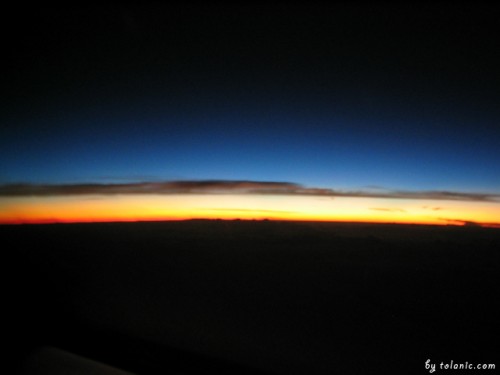 Very beautiful sunrise only can be seen from the aircraft.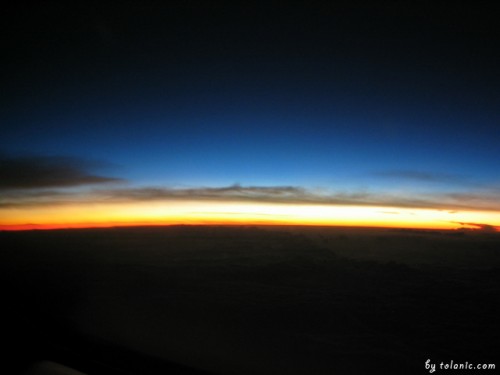 The sun almost reached the horizon.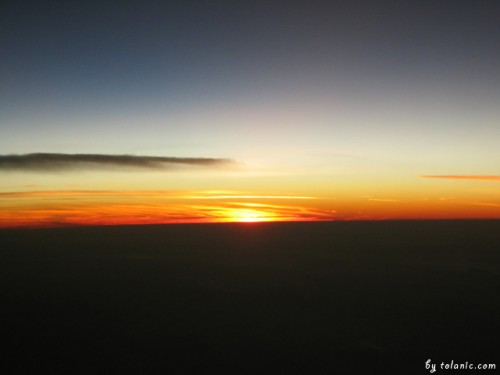 Finally, the sun reached the horizon.

Langkawi International Airport (LGK / WMKL). This is my fourth times travel with Air Asia.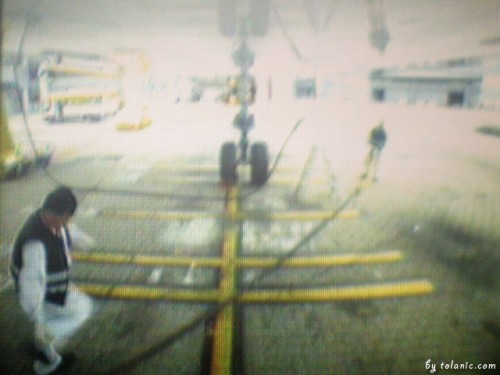 Air travel with Cathay Pacific from Malaysia to Hong Kong is finally arrived the destination. This picture was taken from the personal on-board TV.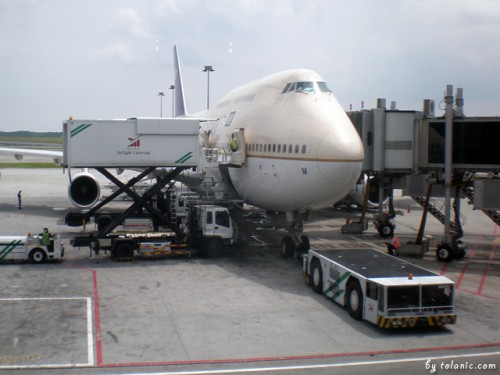 Saudi Arabian Airlines. This is my flight when I was on the trip to Saudi Arabia.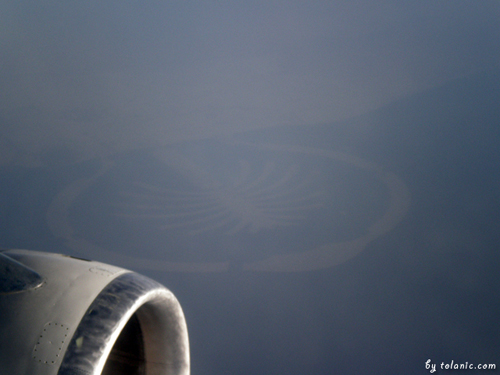 The Palm Dubai seen from high altitude.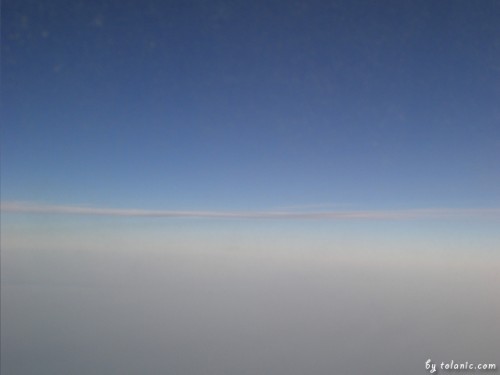 View from high altitude. The sky's color varies from pale to dark.
Related posts: