On the first day of this year, I went to the London's New Year's Day Parade. There was more than 10,000 performers from across the continents participated in the 2-mile-route parade making this is the biggest event of its kind in the world.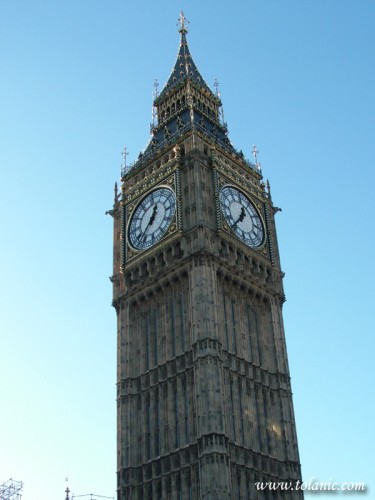 The weather was too cold. Therefore, I couldn't hold the camera properly. The temperature was below 5 °C. The position of the sun is too low. That was the main reason I couldn't take clearer images because the main source of light was blocked by the buildings.
I took TUBE (Circle/District Line) at 11 in the morning from Bayswater Station to Westminster Station directly without taking any interchange. I was staying in Hyde Park, just few meters away from Bayswater Station. I chose Hyde Park because of the strategic location. I can go to many tourist places without any problem.
You better to come early if you want to find a nice spot for photography because there will be hundreds of thousands of spectators on the streets. If you plan to visit London this New Year, I strongly suggest don't miss this free entertainment! It is suitable to all age.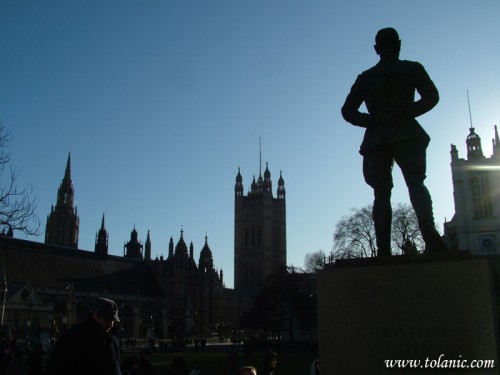 The sky was very blue without any cloud.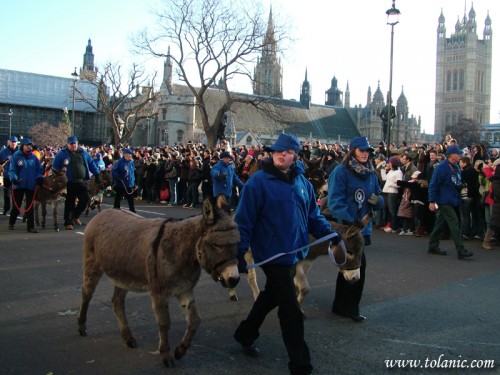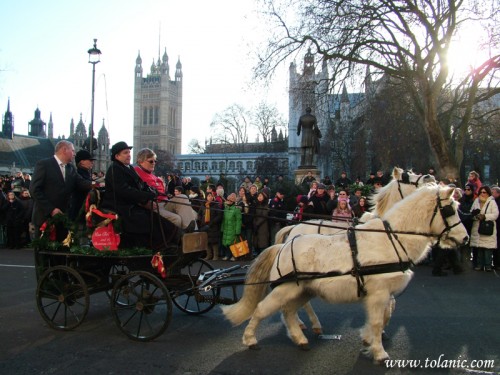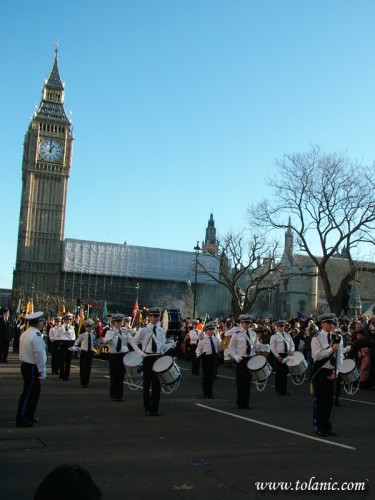 A high school band was marching along the Bridge St.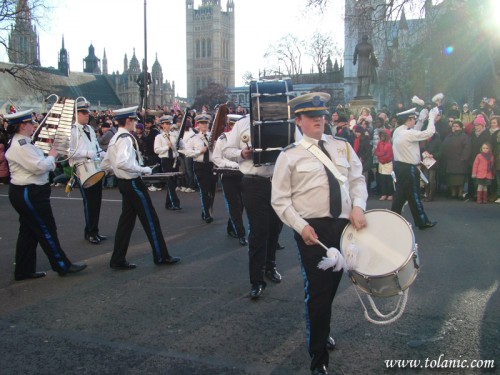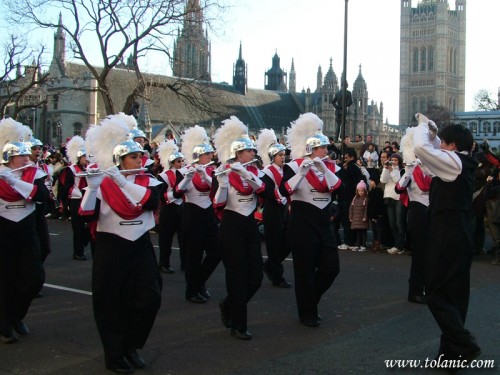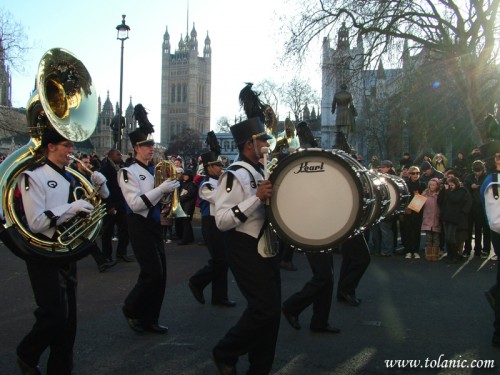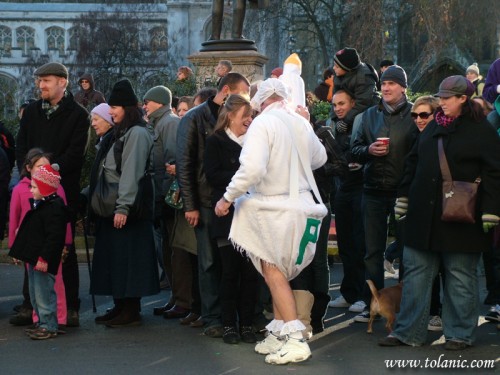 Auuchh, an old man with baby costume.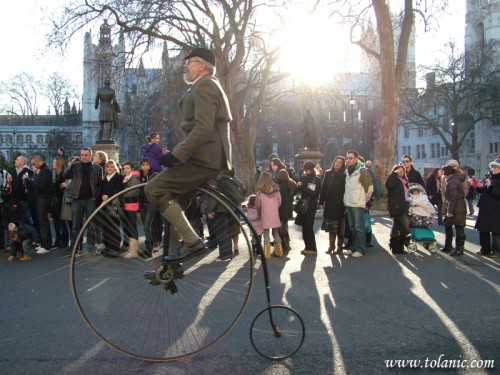 An old man was riding a penny-farthing. Penny-farthing (high wheeler) is a type of bicycle with a large front wheel and a small rear wheel. It is one of the earliest bicycles. It was designed on year 1869.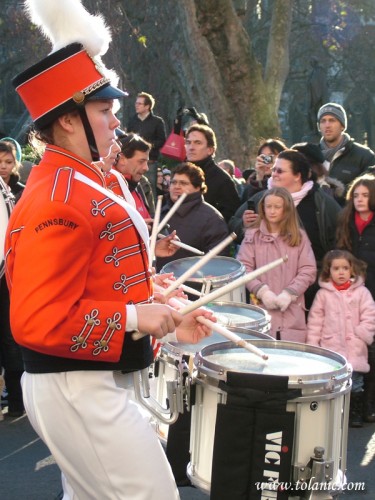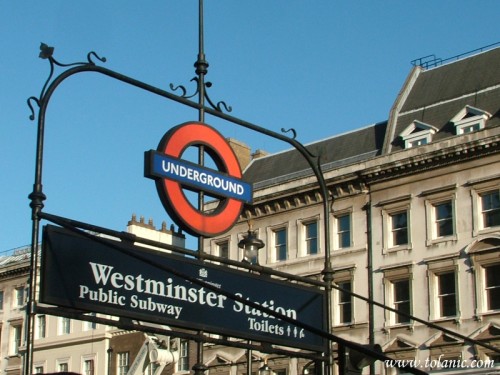 Westminster Station (TUBE or Underground).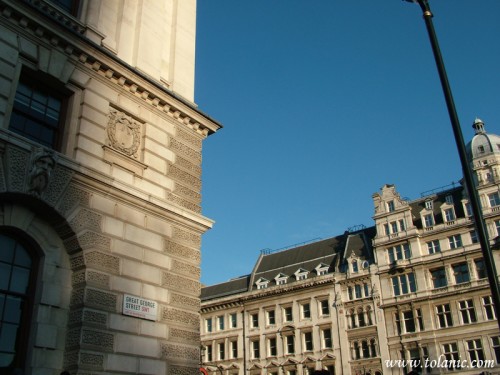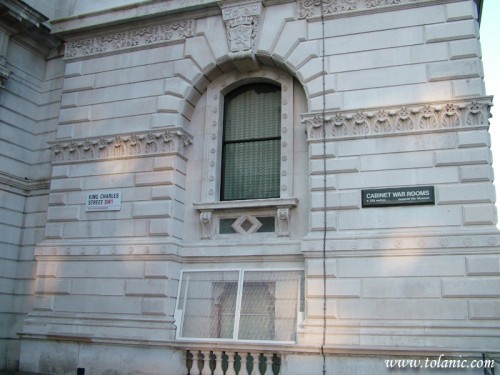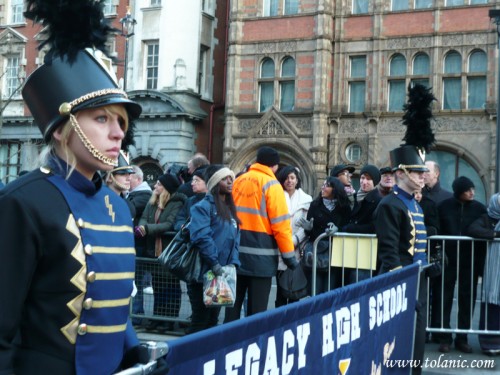 Legacy High School from United States.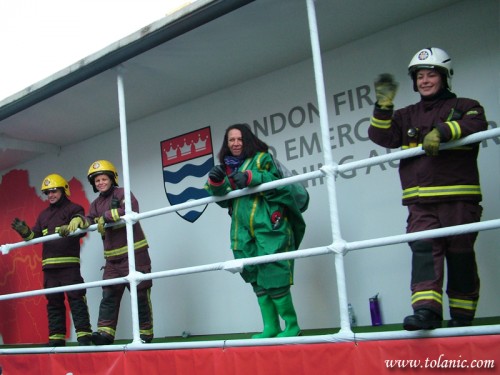 Our goal: Making London a safer city.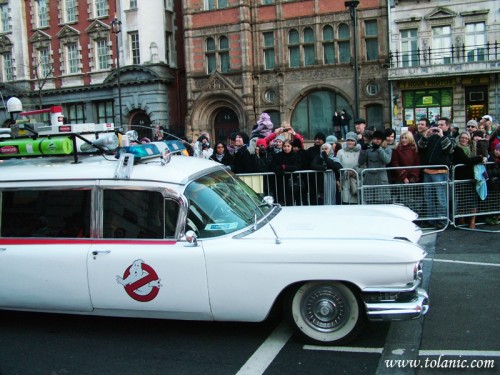 Ghostbusters is exist in real life! Ghostbusters is a name of a 1984 American comedy film.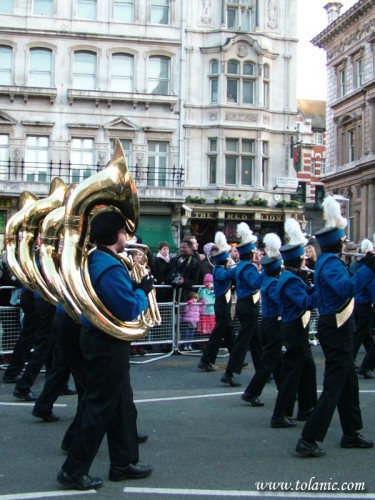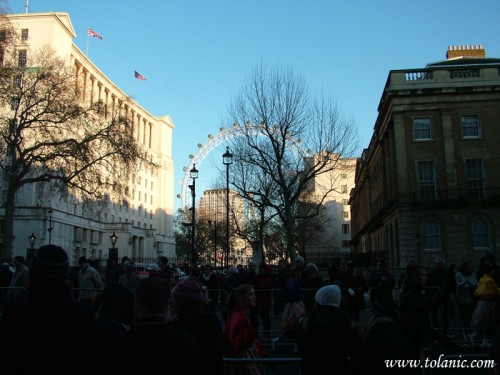 The London Eye viewed from Whitehall. The London Eye is a giant 135-metre tall Ferris wheel located on the banks of the River Thames. It is the tallest Ferris wheel in Europe.

Trafalgar 300-meter away viewed from Whitehall.
PLAN YOUR TRIP
Rate: Free
Date: January 1st
Time: 11.45am to 3pm
Location: Ritz Hotel – Piccadilly – Trafalgar Square – Whitehall – Parliament Square
Nearest TUBE stations
1. Westminster – Circle Line / District Line
2. Piccadilly Circus – Piccadilly Line / Bakerloo Line
3. Charing Cross –Bakerloo Line / Northern Line
4. Green Park – Piccadilly Line / Jubilee Line
5. Embankment – Circle Line / District Line / Bakerloo Line / Northern Line
Oyster Card
Fare: £5.00 (£3.00 refundable deposit and £2.00 worth of credit).
Benefits: Daily price cap, cheaper than cash for single fares, cashless.
Price cap for Zone 1: £7.20 (peak) or £5.60 (off-peak).
Related posts: