The night after Christmas, I was rushing from my home to the Kuala Lumpur International Airport (KLIA) (IATA: KUL, ICAO: WMKK) in Sepang, Malaysia to get a transit flight to Abu Dhabi International Airport with Airbus A340-600 by Etihad Airways.
The long tiring journey from Kuala Lumpur to Abu Dhabi took about 7 hours 20 minutes. The distance between these two cities is about 5,612 kilometers. There is nothing to see through out the window except the dark starry sky. I have spent most of my free time watching movies and playing games using the media player provided inside the cabin.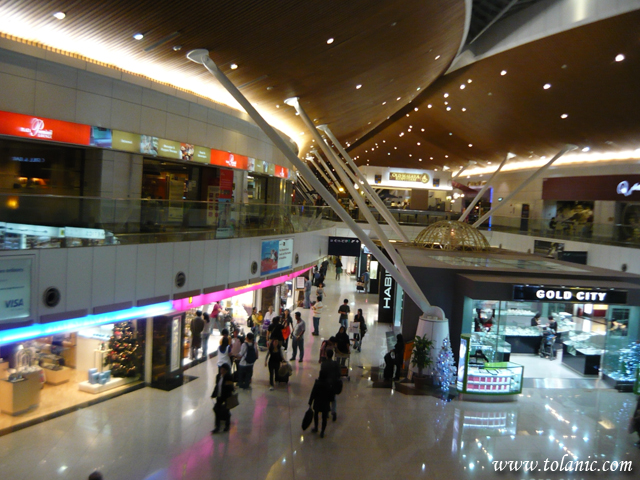 Once we have arrived at Abu Dhabi International Airport (IATA: AUH, ICAO: OMAA) in United Arab Emirates (UAE), we have a walk inside the terminal mall. Not much to look compared to KLIA. There was nothing we could spend except for window shopping because we didn't have their currency. We waited in the terminal about an hour to take the next flight to the Heathrow International Airport in London.
The distance between Abu Dhabi to London is about 5,470 kilometers. The flight from Abu Dhabi didn't fly smoothly to the north. Most probably it was because of the heavy winter wind or turbulence. I am not really sure about this because I haven't taken the pilot course yet. Maybe in the future I will understand more about this.
After 8 long hours, finally we arrived safely at London Heathrow Airport (IATA: LHR, ICAO: EGLL) in the west metropolitan city of London on the early morning just before the sunrise. Our aircraft have parked at Terminal 4. The immigration in Heathrow was very strict. Many of Asians students especially from India couldn't pass the border after the tough interviewed by the border officers. Maybe they didn't meet the minimum requirements to enter the United Kingdom. Or most probably they came there not for vacation but to work in the UK without working visa. So, for those who are planning to work illegally in the UK, please think again. You might stuck in the border and asked to return back to you original country. Your high-risk investment on the flight ticket might be gone without any profits.
From the Heathrow International Airport, we took the Heathrow Connect, the high-speed train system to London Paddington station. Paddington is the major train hub located in Zone 1 in Central London. The single fare from Heathrow Airport to Paddington is £7.90. The journey took about 25 minutes. From Paddington Station you can transfer to some of the London Underground system (TUBE) such as Bakerloo line, Circle line, District line and Hammersmith & City line. The station looks very old but well-maintained. It has been built since 1838. The station is very non-users friendly because there are no escalators and lift. Not suitable for travelers with big luggage and also for oldies. From Paddington, we took Circle/District line (London Underground) to Bayswater station at Hyde Park. It cost us about £1.80 per person with Oyster Card. Without the Oyster Card the fare will be £4.00 per journey within Zone 1. The hotel that we were going to stayed was located just few meters away from Bayswater station.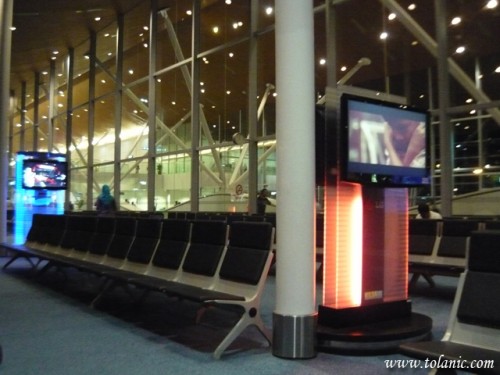 Gate C12 in the Satellite Terminal, KLIA.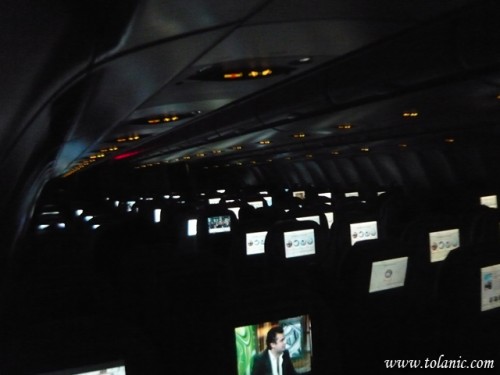 It is a time to sleep. Good night.

We were flying above the Indian Ocean. There was nothing to see outside!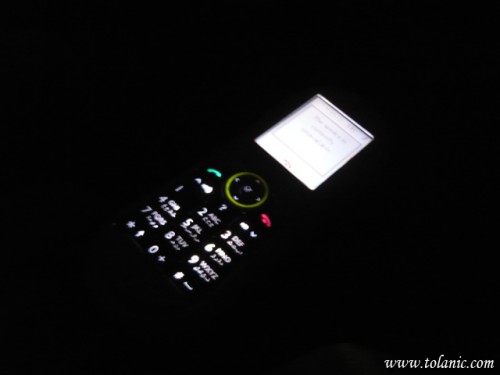 A phone come together with the remote control.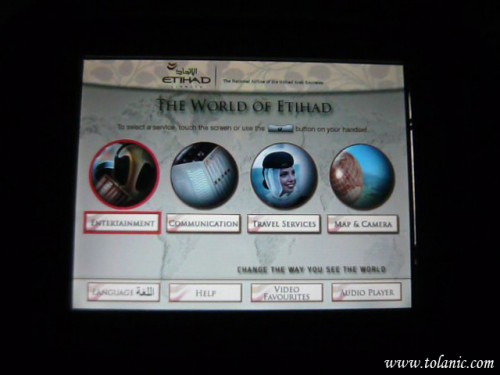 The touch-screen media player.

Gear Down, Approaching Minimum, Minimum, 100, 60, 30, 20, 10! Touched down. Nose down. Tadaaa!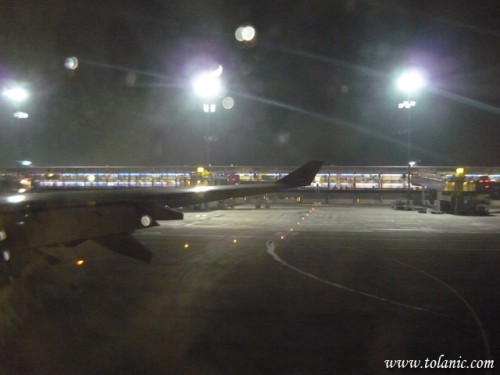 Welcome to Abu Dhabi International Airport!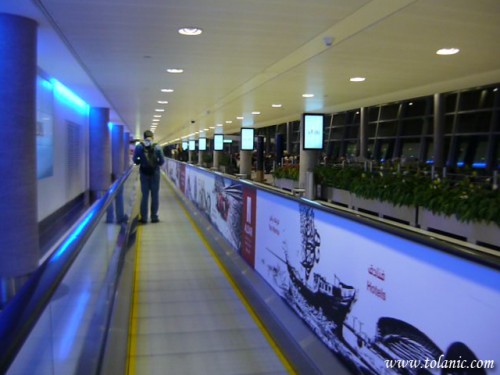 Abu Dhabi International Airport.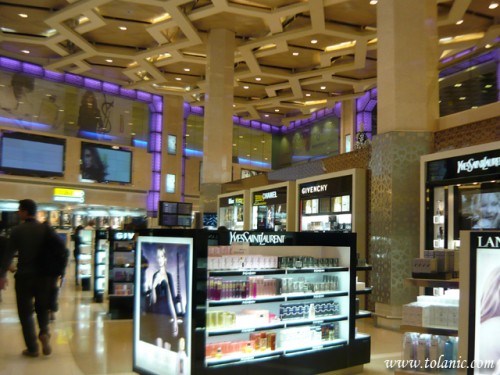 Abu Dhabi International Airport.

We were going to reached London soon.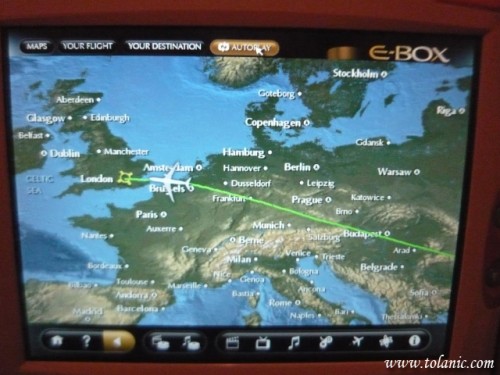 Our flight just passed by Belgium.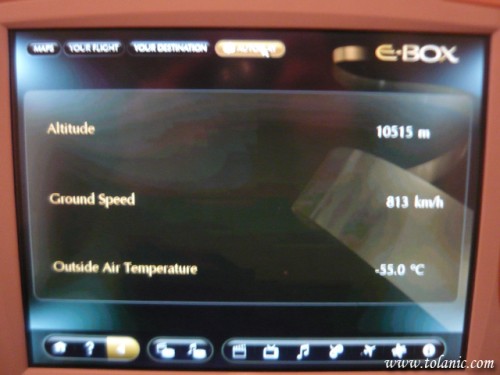 The aircraft fly at altitude 10515m.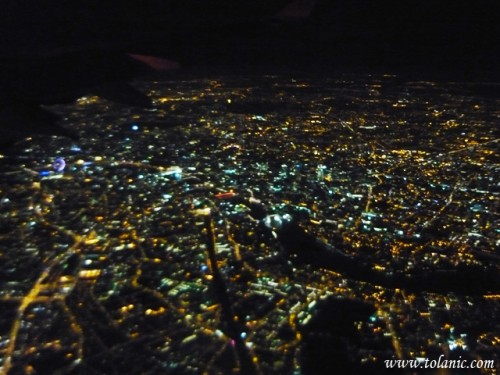 The metropolitan city of London viewed from the sky.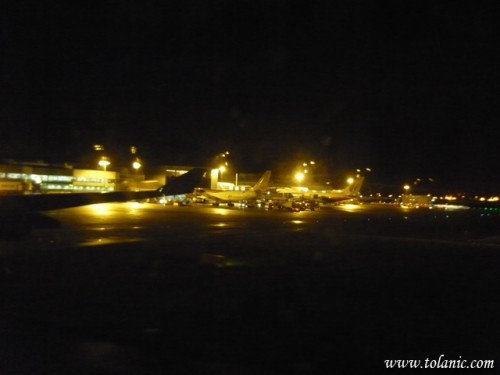 Welcome to Terminal 4 at London Heathrow Airport!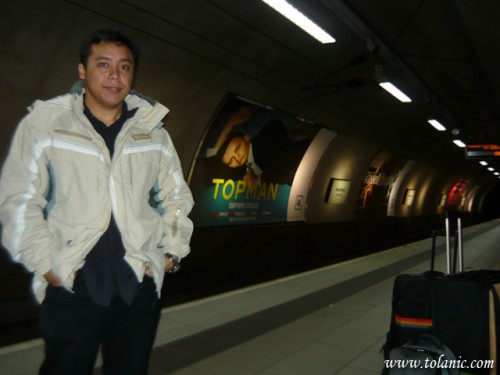 I was waiting for a train to Paddington.
PLAN YOUR TRIP
Oyster Card
Fare: £5.00 (£3.00 refundable deposit and £2.00 worth of credit).
Benefits: Daily price cap, cheaper than cash for single fares, cashless.
Price cap for Zone 1: £7.20 (peak) or £5.60 (off-peak).
Heathrow to Paddington with Heathrow Connect
Fare: £7.90 (single fare).
Duration: Estimated about 25 minutes.
Kuala Lumpur – Abu Dhabi – London with Etihad Airways
Travel Class: Coral Economy Class.
Fare (Return-ticket): RM3938 (or £818) per guest during the peak season.
Aircraft: A330-200 (Kuala Lumpur – Abu Dhabi) and A340-600 (Abu Dhabi – London).
Duration: 7 hours 20 minutes (Kuala Lumpur – Abu Dhabi) and 8 hours (Abu Dhabi – London).
Meal: Yes.
Baggage Allowance: 20 kg.
Cabin Baggage Allowance: Max 7 kg (One piece per guest).
Related posts: