Bandung is a city in West Java, Indonesia. Well known for its many shopping malls, factory outlets, universities, denim jeans industry, textile industry, distros and roadside cafes. Located 768 m (2,520 ft) above sea level. Due to its elevation, the climate in Bandung is cooler than most Indonesian cities and can be classified as humid; the average temperature is 23.6 °C (74.5 °F) throughout the year. This city is surrounded by volcanic mountains. Bandung is located about 1,252 km from KLIA, Malaysia. The return-flight ticket fare for Kuala Lumpur-Bandung is around RM 544 with AirAsia. Bandung is the second biggest city in Indonesia after Jakarta. The population is around 3 millions. You can imagine how crowded the city is.
The worst thing I don't like about Bandung is the traffic. The roads in Bandung are very small to support the 3 millions populations' makes the traffic become very havoc. Most of them ignore the road safety and law. Traffic light is totally useless. Most of the drivers drive very aggressive. Believe it or not, this city is polluted with honk sound which is roughly at least 10 honks per minute.

There are tons of Factory Outlets in Jalan Dago (Dago Street). This is one of it. The price is quite cheap. I bought three good quality t-shirts from this shop with less than RM50.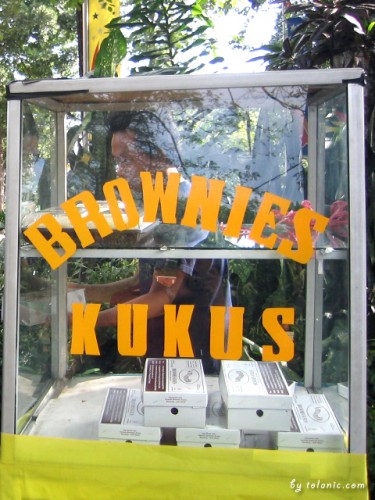 Do not forget to try the most popular cake in Bandung called Brownies Kukus (Steamed Chocolate Brownies). The cake is light and spongy on the top part with thick creamy layer of chocolate on the bottom. Lezat sungguh! The taste is awesome! The price is somewhere around Rp 22000 (RM 7.60) per box. You can find it almost every corner of Bandung's streets, especially hawkers and stalls. You should give a try! I guarantee you won't regret it!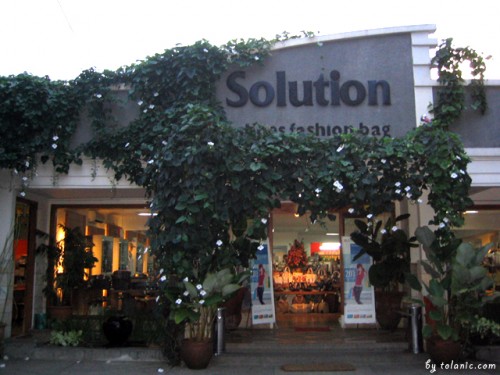 Every factory outlet has unique exterior and interior design.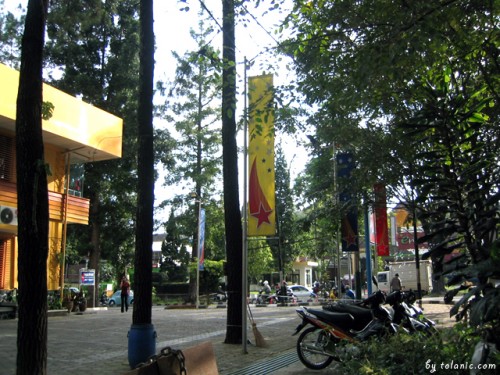 Jalan Dago not crowded as other places in Bandung.

Here also got sell Brownies Kukus!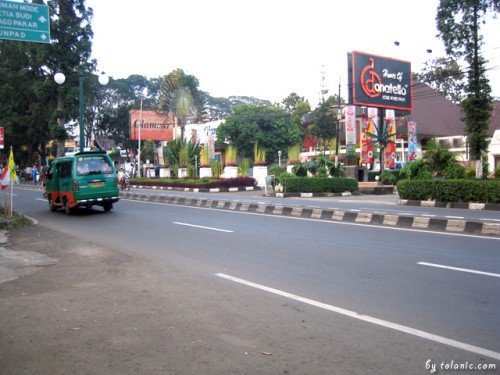 The green van called Angkot is the most famous public transport in Bandung. Bandung doesn't have the normal bus system due too this city is very crowded and the road is very small. When you reach the destination, do not forget to shout 'kiri' (Left). It is a request for the driver to stop-and-drop you.

The traffic is havoc at Cihampelas Street even during the midnight. You want to wait until the traffic is clear to cross the road safely? Impossible! At least, not in Bandung! Heavy traffic is continuously until few more hours.

Midnight atmosphere at Cihampelas Street.
* Sorry about the photos quality is very bad. I forgot to bring the DSLR. So, I just use the cheap compact camera.
Related posts: