Sentosa Island (formerly known as Pulau Belakang Mati) is located in the south of Singapore. It's the most popular resort and theme park in Singapore. You can go there either by bus or cable car. Sentosa Island is a place where you can have exciting outdoor and indoor activities with friends and family.
It's also a nice place for honeymoon because there are three wonderful beaches in Sentosa Island which are Palawan Beach, Siloso Beach and Tanjong Beach. Palawan Beach is the place where a suspension bridge links to the Southernmost Point of Continental Asia (Asia's closest point to the Equator). Sentosa Island has the biggest war museum in the South East Asia. It is the centerpiece of Britain's spectacularly unsuccessful "Fortress Singapore" strategy in World War II. Sentosa Island also has an Underwater World where the oceanarium is home to more than 2,500 fishes from 250 different species. There are too many other attractions to list up.
I can bet that you will have an unforgettable traveling experience. It's worth for you to spend the whole day for enjoyment. Have a nice holiday!

Tiger Sky Tower is where you can view the Sentosa Island by 360 degrees.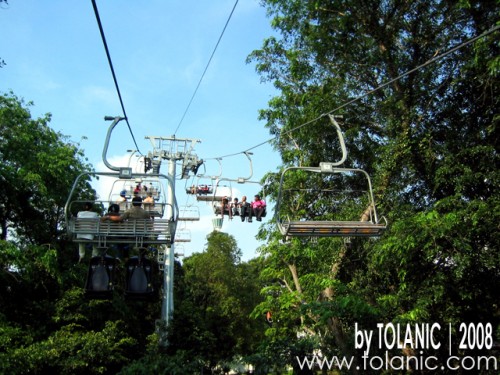 Skyride is where you can observe the power of the Green energy. The route is surrounded by the tropical trees.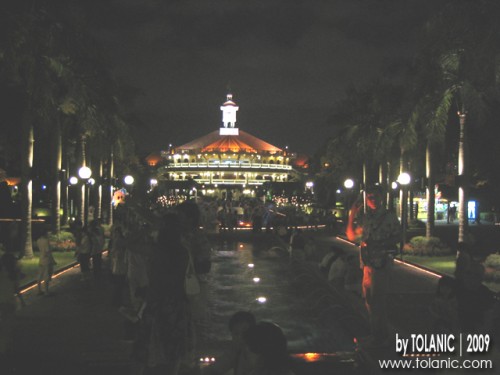 Peoples are waiting to enter the laser show.

English couple is waiting and ready to take off.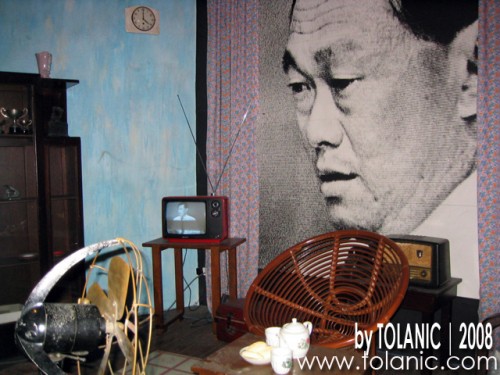 Black and White television! Auchh, what the fish!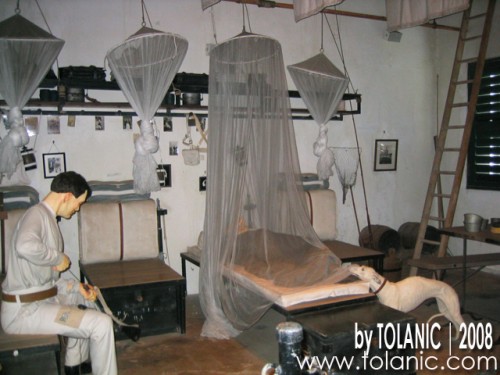 This is the place where the soldiers stayed during WorldWar2.

A high-rank officer is monitoring his crew members.

Sunset created a beautiful silhouette of the tropical trees.
Extra: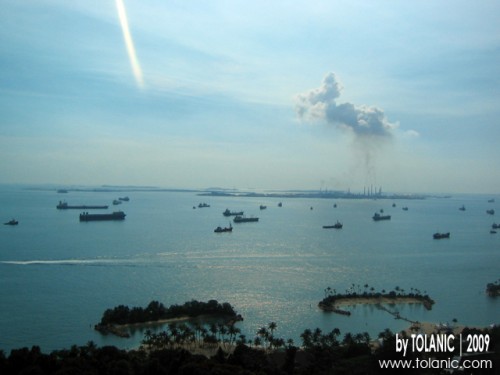 The air is heavy populated cause of heavy industrial in southern part of Singapore.

Singapore city is on the north.
Official website:
http://sentosa.com.sg
Related posts: