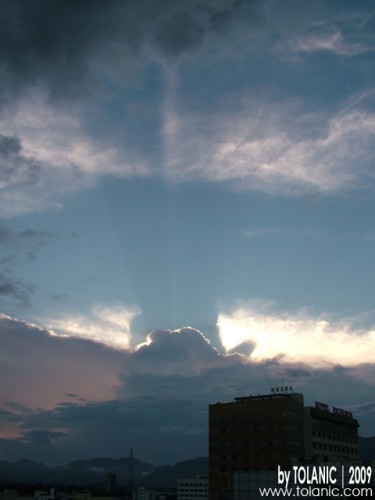 I'm really disappointed. I already waited since 03.30pm at Syuen Hotel Ipoh just want to watch solar eclipse (the peak is around 04.30pm). Suddenly the sky turns very dark and cloudy around 04.00pm. I still wait patiently eventhough there is no hope to see the sun. Finally, I saw something interesting few minutes before the end of solar eclipse around 6.50pm. The rainbow something like aurora appeared from the edge of the cloud. The sun is right behind on that cloud. The rainbow is moving like a gas. I got a chance to take few photos and a video. At least I saw something interesting even with the bad weather. So, it's worth for me to wait few hours. I hope you enjoy.

Close-up view of the aurora. It's very colorful like a rainbow.
Please click More to see more photos and video.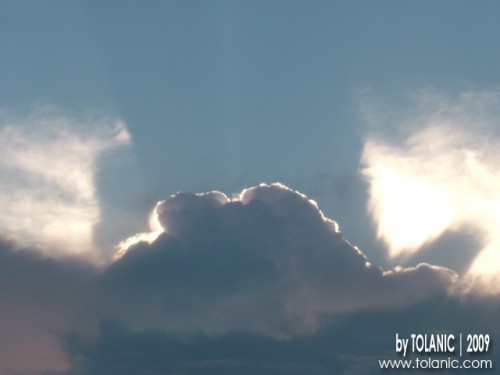 The sun is covered by this cloud. I cannot see the solar eclipse!
Video:

Details:
Location: Ipoh, Perak, Malaysia
Date: January 26, 2009 (Monday)
Time: 06.53pm – 06.58pm
Camera: Fujifilm S7000
Status: Amatuer
Related posts: