Tokyo SkyTree (Tōkyō sukaitsurī : 東京スカイツリー) is the tallest man-made structure in Japan located in Sumida, Tokyo. It is a broadcasting tower with a restaurant, cafe and two observation decks. The height of this tower is 634 metres (2,080 ft) making it the tallest tower in the world and second tallest structure in the world after Burj Khalifa (829.8 metres) for overall category. It has been completed in March 2011 with total cost about JPY ¥65,000,000,000 (USD $636,155,000 or RM2,096,510,000). This tower has seismic proofing which is an earthquake-resistance system known as Shimbashira-Seishin (Center Column Vibration Control) to prevent the tower from collapse during certain magnitudes of earthquake. The design is the combination between neo-futuristic design and a fusion traditional Japanese beauty. The exterior is painted in bluish white color refered to as 'SKYTREE White'. It is representing harmony with the surrounding scenery. When looking up at the tower from the ground, Tokyo SkyTree is very noticeable landmark because of its significant size and presence against the blue sky in downtown Tokyo. At night, it is illuminated using LED lights makes it looks extremely beautiful and lively.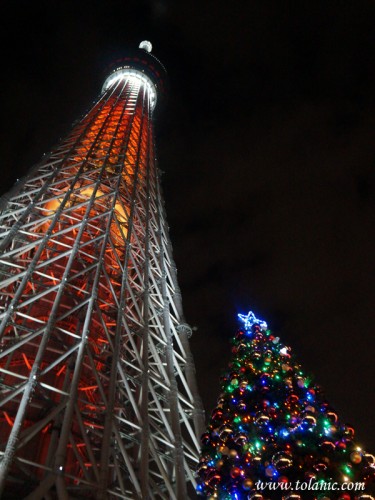 Tokyo SkyTree with Christmas tree.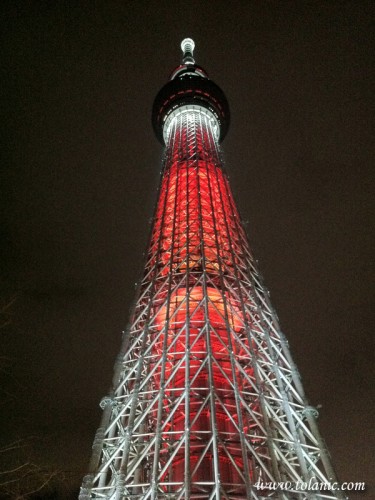 Candle tree. The limited colors light-up of green & red only for Christmas season.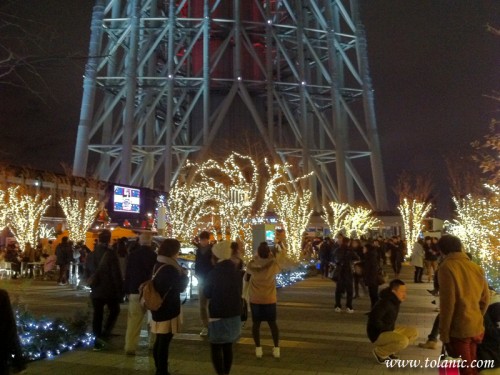 Ground floor. I missed my chance to visit the observation deck due to my schedule was very packed.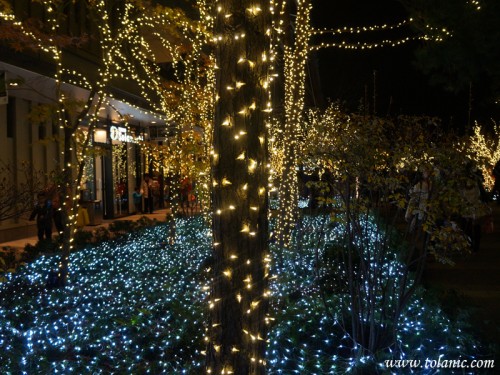 Ground floor.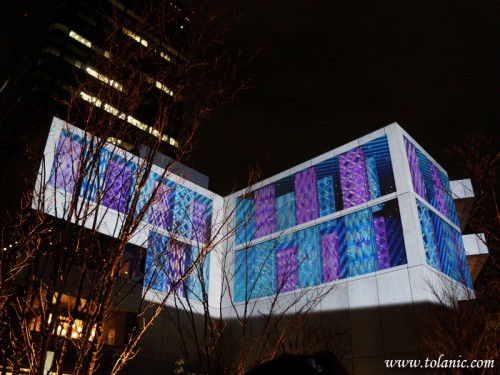 Outdoor video projection.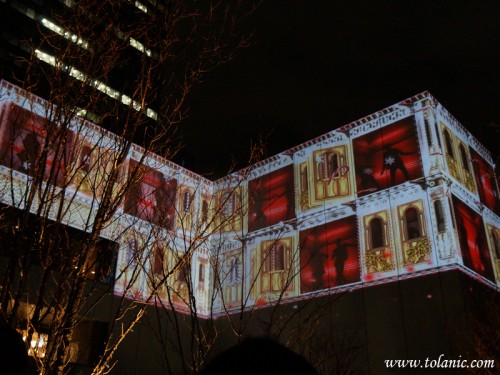 Outdoor video projection.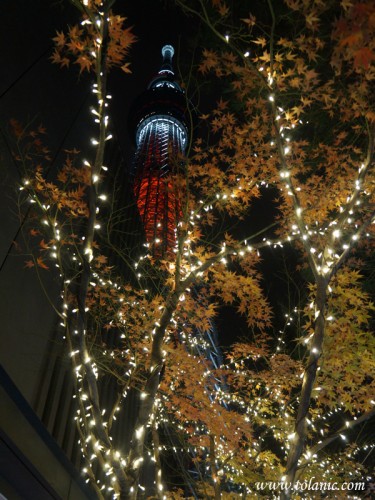 Maple trees.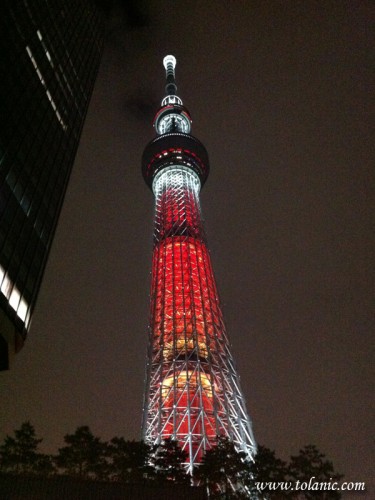 Not far from Oshiage (Skytree) Station.
Admission (for First Observation Deck at Tokyo SkyTree)
Adult (18 and above): JPY ¥2,000 Yen (USD $20 or RM65)*
Junior (12 to 17 years old): JPY ¥1,500 (USD $15 or RM48)
Child (6 to 11 years old): ¥900 (USD $9 or RM29).
Operating Hours: 0800 – 2200 (Observatory area).
Closed: No closing days (Open 365 days a year).
Website: http://www.tokyo-skytree.jp/
* For First and Second observation decks entry the Admission Rate is JPY ¥3,000
(USD $29 or RM97) for adult.
Nearest Train Stations
1. Oshiage (Skytree) Station – Keisei Oshiage Line
2. Tokyo Skytree Station- Tobu Skytree Line
Related posts: