WaterWorld is a live water show with full of stunts, gun shots and explosions where you can find it in Universal Studios Singapore. The concept is based from science fiction film called Waterworld (1995). This film is directed by Kevin Reynolds and Kevin Costner. In my opinion, I think this is the best action show (live) in Universal Studios Singapore. This place might not suitable for those who have heart problem because too much explosions.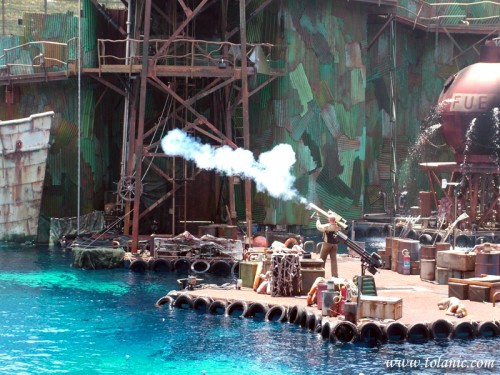 Universal Studios Singapore is located at Resorts World Sentosa on Sentosa Island, Singapore. It is the second Universal Studios Theme Parks opened in Asia after Japan. The park opened to public on March 18, 2010. This place is developed by Genting Group.
This is my first time visited Universal Studios Singapore. This was also the best experience watching real stunts in my life. I wish I can visit this theme park again next year. You could read more about other attractions in Universal Studios Singapore on the next posts.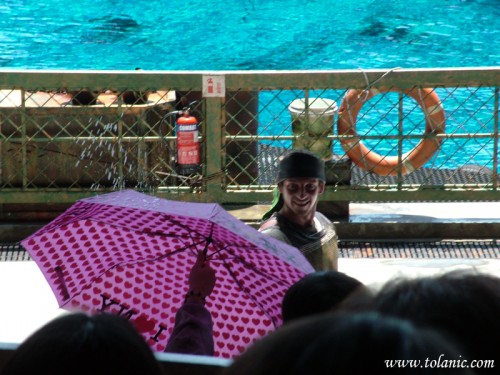 Someone was really takes out the umbrella to defend herself from getting wet.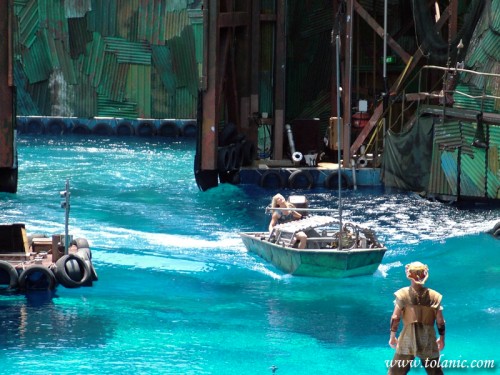 The heroine has entered the scene to save her buddies.

This guy looks like Shaolin Tiger. What do you think?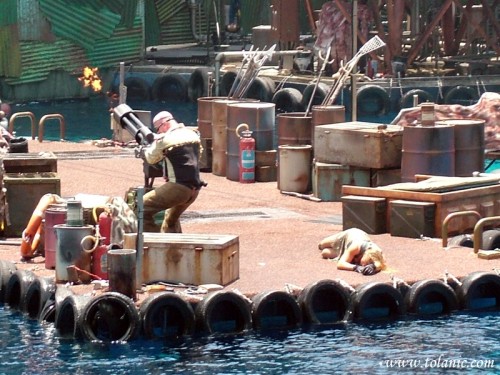 The fire came out from the gun barrel.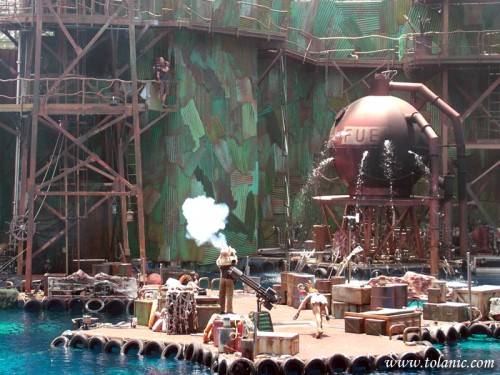 The fuel tank is leaking and ready to explode.

The fuel tank is exploding. Kabooom!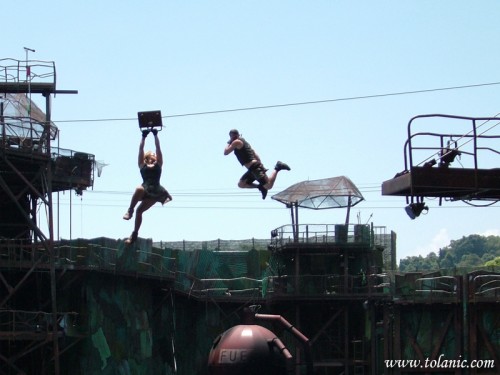 Wow, someone was really fly without the support from cable.

Hero and heroine trying to escape from bad guys.

The high speed chase with Jet Ski is definitely awesome.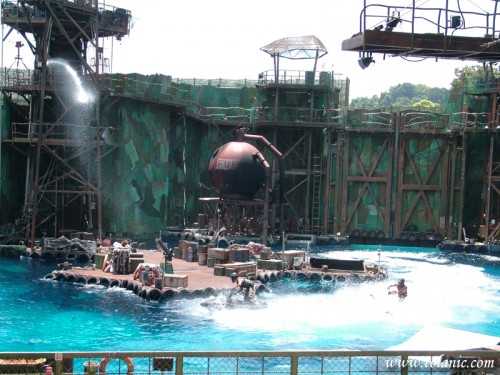 Playing Jet Ski at narrow area. So syok!
Rate (for Universal Studios Singapore)
Adult: S$66 Weekday (RM156) or S$72 Weekend (RM170).
Child: S$48 Weekday (RM113) or S$52 Weekend (RM123).
Website: http://www.rwsentosa.com
Show times (WaterWorld)
12:00pm, 2:00pm and 4:30pm
* Please arrive 15 minutes before scheduled show times.
Related posts: